Enemy of the music Business es el decimo disco de
estudio grabado por Napalm Death.
Este Disco Habla Sobre Politica izquierdista y estafas.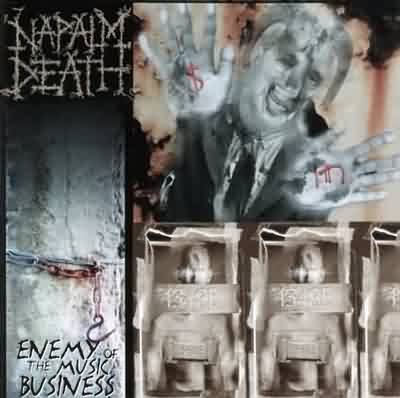 Napalm Death - Enemy Of The Music Business
Año: 2000
Estilo: Grindcore/Death Metal/Metalcore
Pais: Suecia
Discografica: Spitfire
Tamaño: 55 MB
Tiempo De Reproduccion: 45:31
Tema Lírico: Politica, Estafas.
Tracklist:

"Taste the Poison"
"Next on the List"
"Constitutional Hell"
"Vermin"
"Volume of Neglect"
"Thanks for Nothing"
"Can't Play, Won't Pay"
"Blunt Against the Cutting Edge"
"Cure for the Common Complaint"
"Necessary Evil"
"C.S. (Conservative Shithead), Pt. 2"
"Mechanics of Deceit"
"(The Public Gets) What the Public Doesn't Want"
"Fracture in the Equation"

Mediafire: